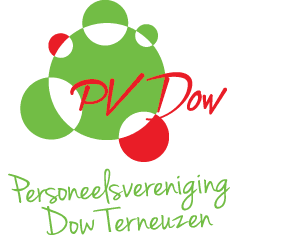 English Information
SnowDow is a sub-division of the Social Club PV-Dow.
SnowDow's objective is to facilitate fans of wintersport to have a nice, affordable and positive experience (in SnowWorld Terneuzen).
SnowDow offers a program (Club Nights from November – February) with beginners courses and lessons for advanced, so you can prepare yourself on your mountain vacation.
The remainder of the year SnowDow members have unlimited access to SnowWorld Terneuzen to practice their skills by themselves (no lessons).
Ski starting at 6 years old, snowboard starting at 8 years old.
Membership cards and rental material for SnowWorld Terneuzen
Members pay € 100,- (PER PERSON/per calendar year ending 31/12/2023) WORD LID !.
Family members (according definition "PV-Dow Gezinslid") spouse/children can also apply: register under the UserID of PV-Dow member
For participation in our beginners course on Club Night, an extra payment of € 50 is due.
Members will be issued a personal SnowDow membership card (picture ID) and an account in SnowDow Online app (to make reservations)
Deelname aan Club avonden:
SnowDow organises Club Nights (November – March) with lessons for youth (<12 jaar) and adults, for ski and board, different skill levels: (green-blue-red-black).
On Club Nights ' free practice' is not allowed, all passes are in use for participants of the lessons.
Reservation for a lesson on Club Night is mandatory and can be done with the SnowDow On-line app.
Reservation needs to be done every week again (limited capacity) – see also webpage  'Inschrijven Club Avond'
Free practice at SnowWorld:
It is mandatory to have a reservation at SnowWorld, see also webpage 'SnowWorld Reservering'
At the SnowWorld reception you can exchange your personal membership card for one of the SnowDow company cards.
Slope access: scan card at gate / rental material: show card at rental desk.
Rental materials is ski's or board, boots and helmet (no clothing/gloves).
When you leave the slope, exchange the SnowDow company card back for your personal membership card.
At all times the company cards stay in SnowWorld for other SnowDow members to use (do not take them home).
'Free practice' means you can practice your skills by yourself (no lessons/instructors) – you are free to do whatever you want.
Apply for membership  ?
Click the red button  WORD LID !  in the top of this screen and complete the 3-step process
(you will receive automated e-mail prompting for the next actions):
1. provide personal data
2. send picture for ID to ftnsnow@dow.com
3. process payment: €100 to bankaccount NL13RABO0348739362 in the name of PERSONEELSVERENIGING DOW BENELUX
SnowDow owns 16 company cards for a maximum of 16 members at the same time.
During Club Nights we buy 1 hr passes (incl rental material), to accommodate groups larger than 16 at the same time.
Club Night: 1 hr limit on passes: It is the responsibility of the participant to not exceed the 1 hr time limit. SnowDow will not pay the penalty for exceeding the limit.